Noom App Review- The best weight loss app money can buy

Do you want to lose your weight so bad but also couldn't control yourself from ordering pizza after smelling its sweet smell? Or that cake that looks yummy? Or the feeling like just one ice-cream should not be that bad, I will just eat this one and diet thereafter.
It's not only you—actually all of us who have problem with weight also have the same issue in common. But how do we take care of it? How do we be mentally strong to reject the "bad" foods and choose healthy food instead?
This is the exact problem Noom app claims to solve. The main idea behind the Noom app is instead of saying you what to eat and what not to, Noom app makes you mentally capable to make healthy behavior and choices. But how? I will explain that in detail in this post.
IMPORTANT NOTICE: I have found that despite Noom being one of the best-rated and most-loved weight loss app, there are few problems with them especially related to billing which you should know before purchasing their plan.
I will explain this issue under Noom App Criticisms and Downsides heading below but first, let's start with the basics.
BACKGROUND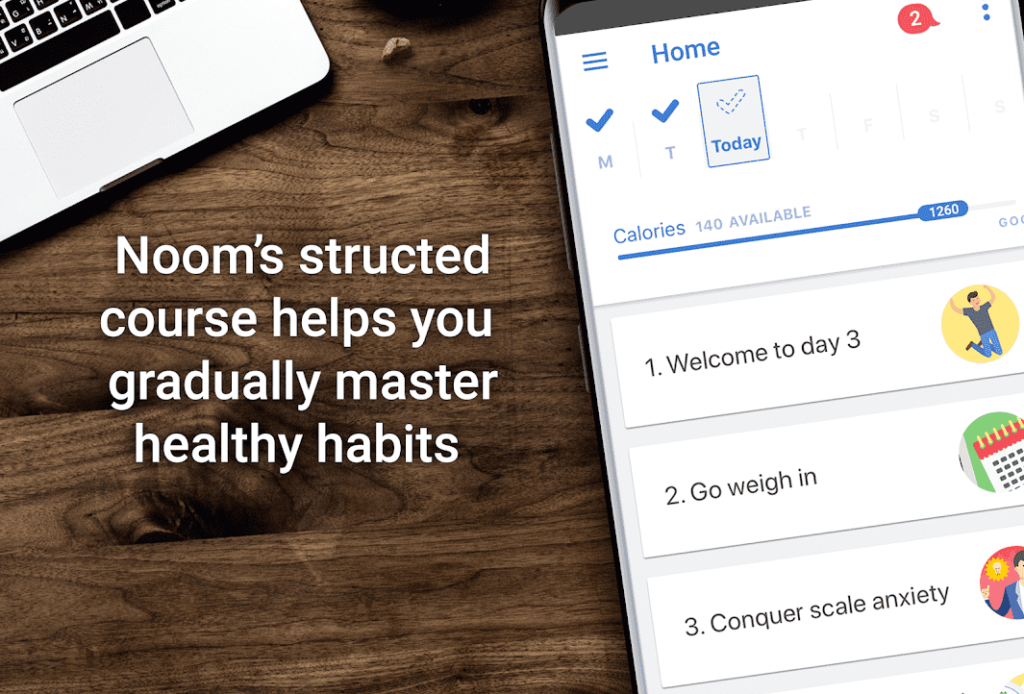 Losing weight by traditional dieting generally works but comes with several drawbacks.
The main drawback of the traditional approach is that you will diet aggressively at the start. You will lose some weight too. But, after you lose the desired weight and reach your ideal weight, you will start eating normally-you simply can not diet forever.
The problem is, after undergoing dieting, when you start to eat normally, you will gain weight rapidly—at a much faster rate than weight gain rate before dieting.
In medical terms, this rapid weight gain is known as Yo-Yo effect.
Also, in the traditional approach, the diet plan does not consider your personal circumstances such as your work schedule, allergies, underlying health conditions, etc.
As a result, you can end up getting insignificant results compared to your dedication and efforts.
So, wouldn't it be great if you somehow manage to get a personalized diet plan based on your circumstances, a program that focuses to help you change your behavior and making yourself psychologically capable enough to resist unhealthy food—a diet plan that you can continue to follow forever without caring about the Yo-Yo effect?
This is where the Noom app comes to play. Noom doesn't tell you what to eat and what not to. Instead, Noom focuses on lessons and training from industry experts and verified specialists to achieve weight loss by helping you to be psychologically strong to avoid unhealthy foods and practices. Scientifically, this is known as Cognitive Behavioral Therapy (CBT).
In a nutshell, rather than just focusing on losing weight on short term, Noom app motivates you to improve your food and exercise habits so that you can remain healthy and maintain weight for the long term.
Noom Details
Name: Noom (Opposite of moon)
Category: Weight-Loss/Fitness
Pricing(non-refundable): 14 days trial for $1 and the pricing structure is:
Monthly auto-recurring plan $59 USD
2-month auto-recurring plan $99 USD
3-month auto-recurring plan $129 USD
4-month auto-recurring plan $139 USD
5-month auto-recurring plan $149 USD
6-month auto-recurring plan $159 USD
7-month auto-recurring plan $169 USD
8-month auto-recurring plan $179 USD
Annual auto-recurring plan $199 USD
Noom App's best features
Lessons that actually WORK
Noom app has a huge catalog of lessons designed by Cognitive Behavioral Therapy or CBT experts. These lessons are highly useful and are specially crafted to motivate people who are trying to lose their weight. More than a million people have already taken these lessons and found useful.
Effective Food Classification
One of the most interesting features of Noom is that it does not ban any food. As already described, Noom's goal is to make you psychologically fit to reject unhealthy food in the long run. So, instead of banning any food, Noom labels them as Red, Yellow, and Green based on the calories they have.
Food Logging
You can log whatever you eat to Noom app so that you will have an idea about what kind of food you are eating and effectively track your calories.
Weight Logging
Several pieces of research have shown that people who track their weight daily are more motivated to lose their weight than those who don't. Noom App has the feature to log your weight every day so that you can effectively track your weight loss journey.
Expert Goal Coach
You are assigned a goal coach who is trained well enough to provide you ideas and advice to achieve your goal. You can message them whenever you have any doubt.
Group Chat with other similar Noom App users
The goal coach is assigned collectively to a group of people who have joined around the same time and have similar circumstances. You can chat with all the group members and learn from their experiences or share your ideas.
Noom App works for almost everyone
Every single one of us is different and we have different body types and our body reacts differently to food. You may have seen somebody who takes care of their diet and tries to eat as less as possible but is still overweight. At the same time, there will be another person who eats as much as he/she can but never gains weight. So, the majority of the weight loss program doesn't have a high success rate. Since Noom app is based on psychology and behavior it is less affected by this factor which is asserted by their average ratings of 4.5 stars from 500,000 users on the Apple app store and Google Play store.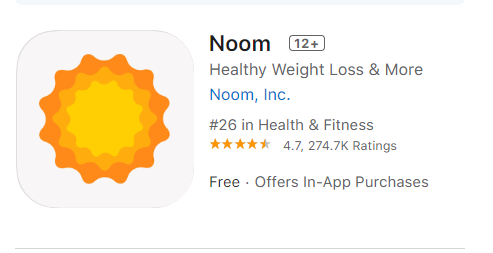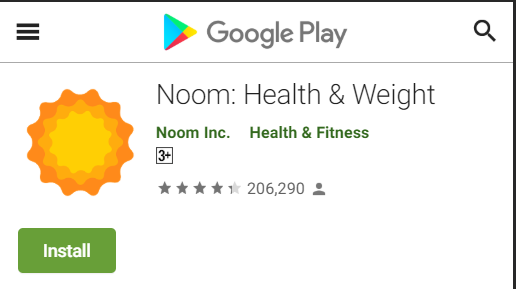 Noom's ratings on Google Play Store
Noom App Criticisms and Downsides
Vague Billing Policies
when you sign up for Noom, you are offered a 14-days trial for $1. after this 14-days trial ends, they will charge you membership price WITHOUT any confirmation. If you don't want to continue or cancel the membership, you have to do it manually. So, if you sign up at Noom, don't forget to keep a reminder on your phone for the day your trial ends.
Also, they have a non-refundable billing policy. If your credit card is already charged, they won't refund you. The only possible cancellation term is to cancel membership for the next billing cycle.
Many people have trouble canceling their membership and claiming discounts when they have bought the membership from in-app purchases from the app store or Google play. So, purchase a membership from their official website only.
Noom has been recently hit with a class-action lawsuit that alleges noom of non-disclosure and misrepresentations. The allegation includes Noom:

Fails to disclose to customers that its trial period automatically converts to an auto-recurring membership;
Fails to adequately disclose to customers that the advance charge assessed after the trial period is non-refundable.

Meal Plans cost Extra Fee
Noom charges you a membership fee to get enrolled in their weight loss program but that is not the only charge you pay. If you also want a meal plan, you need to pay an extra fee. This extra fee makes sense somehow as they have to hire diet experts on top of CBT experts that devise courses and goal coach but it should have been made free for a month or so for customers that signed for full membership.
Goal coach may not always reply on time—especially when you are on trial
You are assigned a goal coach along with a few other fellow members. So, it may be due to the high number of request or their focus on full members (which is understandable), goal coach response on trial period is not that good. In rare cases, people even complain that the goal coach was unresponsive or rude even after paying the full membership fee. So, it can also depend personally on which Goal coach you will be assigned too. But you have a very low chance of getting bad experience from goal coach even after paying the full fee as out of 10000 people only 1 will complain.
Overall Ratings